James Hilton, in his novel Lost Horizon, describes a mythical paradise in the Himalayas where the local people seemed to be ageless.
There is even a movie or two available.
Over the years, several countries including Nepal, Tibet, China and Bhutan, claimed to possess the original site of the mythical Shangri-La in order to boost tourism.
A few years ago I had the good fortune to visit the Chinese Shangri-La, Gyalthang, which is a Tibetan county in northwestern Yunnan province, Southwest China and is the location of the seat of the Dêqên Tibetan Autonomous Prefecture.
On the evening of our arrival we had a Tibetan-Indian dinner at a local restaurant, the Tara Gallery Cafe and Bar.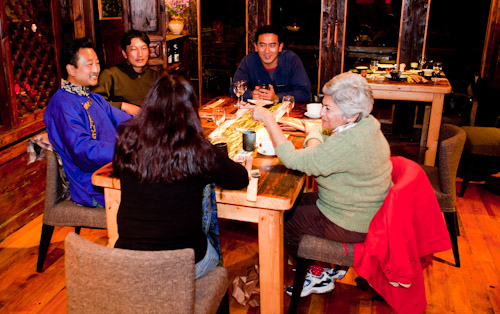 It even had a modern espresso bar. The staff was efficient, friendly, and …… ageless.