The Designer Coffins of Teshie, Ghana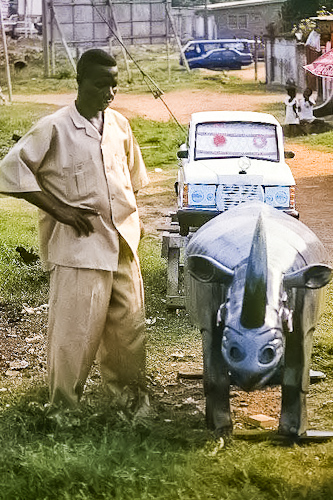 About 13 kilometers east of Accra lies Teshie, a town of 171,875 people of the Ga ethnic group. Popularised by the carpenter Seth Kane Kwei ( 1922–1992) is the art of coffin-making unmatched anywhere in the world. Custom-designed coffins include a rhinoceros and a Mercedes Benz (shown here), or anything you desire. A listing of the range of products of the Kane Kwei Carpentry Workshop, which still exists, is available here.
Ataa Oko (around 1919 in La, Ghana – 2013, Accra) is considered to be the originator of this art form but was largely undiscovered until recently. A video of the artist and his art is available here.